IMPORTANT ENTITY
Chemical Sector
Learn how the NIS2 Directive affects organizations in the chemical sector.
The Chemical Sector
Europe's chemical industry, one of the largest manufacturing sectors, plays a pivotal role in providing innovative materials and technological solutions that support Europe's industrial competitiveness. The industry produces a wide range of chemicals, including petrochemicals, polymers, basic inorganics, specialties, and consumer chemicals.
Due to its vital role in supporting various industries such as construction, agriculture, transportation, and energy, the chemical sector is considered critical infrastructure. Any disruption to the chemical supply could have severe societal consequences, making it a prime target for cyberattacks. For this reason, the sector is categorized as an "important entity" under the NIS2 Directive.
Key Cybersecurity Challenges For The Chemical Sector
Advanced Persistent Threats
The chemical sector is highly targeted by advanced persistent threats (APTs) due to the critical nature of the industry and the potential consequences of a successful attack.
Industrial Control Systems
Attacks on industrial control systems in the chemical sector can cause critical manufacturing processes to shut down, equipment damage, and safety hazards.
Cloud Service Security
The use of cloud services for data storage and processing in the chemical sector has increased in recent years, exposing the sector to increased cloud-related security risks.
Supply Chain Security
The chemical sector is dependent on global supply chains for raw materials, equipment, and services. This means that ensuring the security of supply chains is critical.
DDoS Attacks
DDoS attacks are a significant threat to the chemical sector. These attacks render websites or networks unavailable by overloading them, leading to productivity and revenue losses.
Malware And Ransomware
The chemical sector is a prime target for malware and ransomware attacks. These attacks can cause significant financial losses and operational disruptions.
The Implications of NIS2 For The Chemical Sector
Given the importance of this sector as a business-enabling industry, the implications of the NIS2 Directive for chemical companies are significant.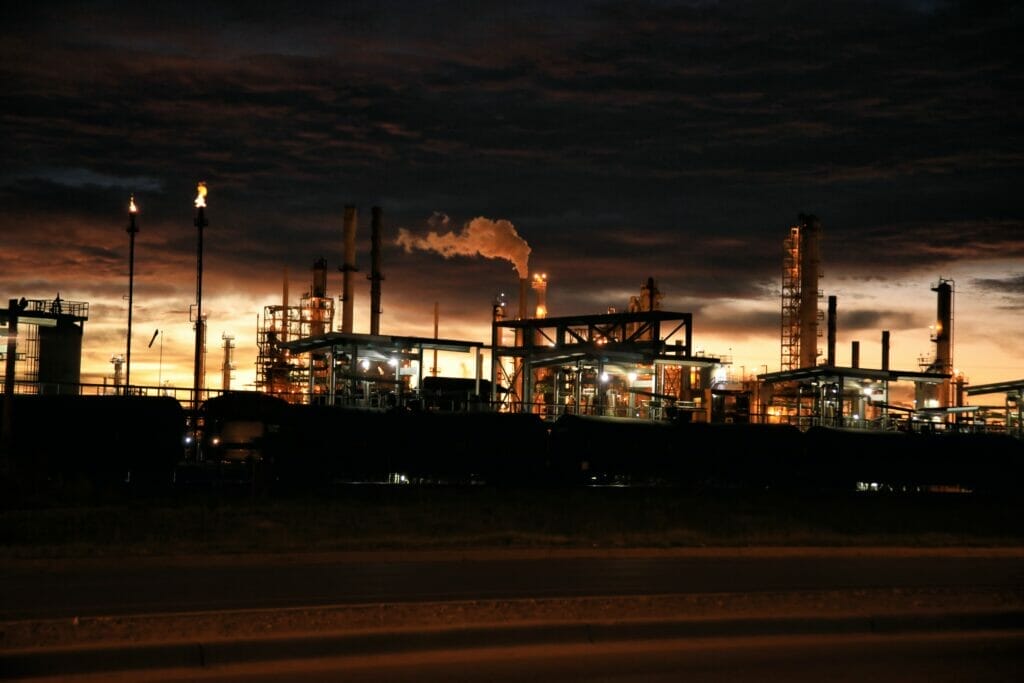 IMPROVED SUPPLY CHAIN SECURITY
Chemical manufacturers rely on complex supply chains to source raw materials and distribute finished products. The NIS2 Directive's emphasis on supply chain security will require chemical manufacturers to assess and mitigate risks to their supply chains, which could result in more stringent cybersecurity requirements for suppliers, as well as increased oversight and auditing of supply chain security.
HIGH COMPLIANCE COSTS
High compliance costs: The chemical sector is highly regulated, and complying with the NIS2 directive may require significant investment in IT infrastructure and cybersecurity systems. Smaller chemical companies may struggle to meet these costs, which could create a competitive disadvantage.
BROAD IMPACT ON SUPPLY CHAINS
The chemical sector is highly interconnected, with many companies relying on complex global supply chains. The NIS2 Directive may have an impact on these supply chains, as companies may be required to ensure that their suppliers and partners are also complying with the regulation. This could create additional administrative burdens and compliance costs.
IMPACT ON THE chemical market
The NIS2 Directive will have a major impact on the chemical sector and market, requiring companies to invest in new technologies and processes, which could be costly. However, the directive is also expected to encourage greater collaboration between companies and regulators, leading to increased information sharing and cooperation, ultimately improving cybersecurity and resilience. Overall, the impact of NIS2 is likely to be significant, and companies in the chemical sector will need to carefully assess and plan for compliance with the new regulation.
You Need To Be Fully NIS2 Compliant In:
Time is running out to comply with NIS2 regulations. Starting your compliance journey sooner rather than later is crucial.

A typical NIS2 compliance process, including security assessments, auditing, consulting, and tool implementation, takes approximately 12 months.

For practical advice on how to comply with the requirements, check out our NIS2 white paper.